NHSCPA Officers, Directors & Staff
Jason Houston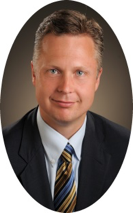 Jason D. Houston, CPA
Jason is a partner in the public accounting firm of John G. Burk and Associates, a firm located in Keene, NH. He received his undergraduate degree in business administration with a concentration in accounting, from Keene State College and his graduate degree in taxation from Bentley University. As a Certified Public Accountant, Mr. Houston is a member of the AICPA and the NHSCPA
As partner, Mr. Houston is responsible for the accounting, audit and tax practice of the firm, as well as hiring, staff training and development. Mr. Houston has experience in tax planning, business valuation, business acquisitions, and divestiture activities, bank negotiations, and conflict resolution. Industry concentrations include: manufacturing, distribution, real estate development and operations, low-income housing, and construction.
Prior to joining John G. Burk & Associates in 1998 Mr. Houston was a Controller of Northeast Credit Union and earned his CPA license working for Wolf & Company, a Boston based regional firm.
An active member of the community, Mr. Houston has served a number of community organizations including Keene Downtown Housing Corporation and is a Trustee on the Board of The Savings Bank of Walpole.
---