NHSCPA Officers, Directors & Staff
Edward C. David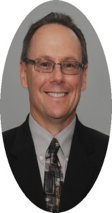 Edward C. David, CPA, Treasurer
Ed is the managing member of Edward C. David and Company CPAs PLLC located in Hampstead, NH. The firm consists of 9 employees, seven of whom are CPAs licensed in either NH and/or MA. The firm actively pursues audits, reviews, tax engagements and consulting services.
Ed is a graduate of the University of Massachusetts – Lowell. He has been practicing public accounting since 1986 and became a CPA in 1989. Ed became a partner at Bachini, Olbricht & Associates, P.C. in 1998; Bachini, David & Company, P.C. in 2003 and became the sole owner in 2007.
Ed is closely involved with his clients in all aspects of their accounting, tax, and business consulting. He is principally involved in audits and review engagements as well as handling clients with significant tax planning concerns. Ed has developed a niche in the construction and building industry. He is a member of the American Institute of CPAs (AICPA) and the New Hampshire Society of CPAs (NHSCPA). He has served on the respective boards, and continues to be an active member of the New Hampshire Society of CPAs (NHSCPA), Greater Salem NH Rotary Club and the Greater Salem NH Chamber of Commerce.
---